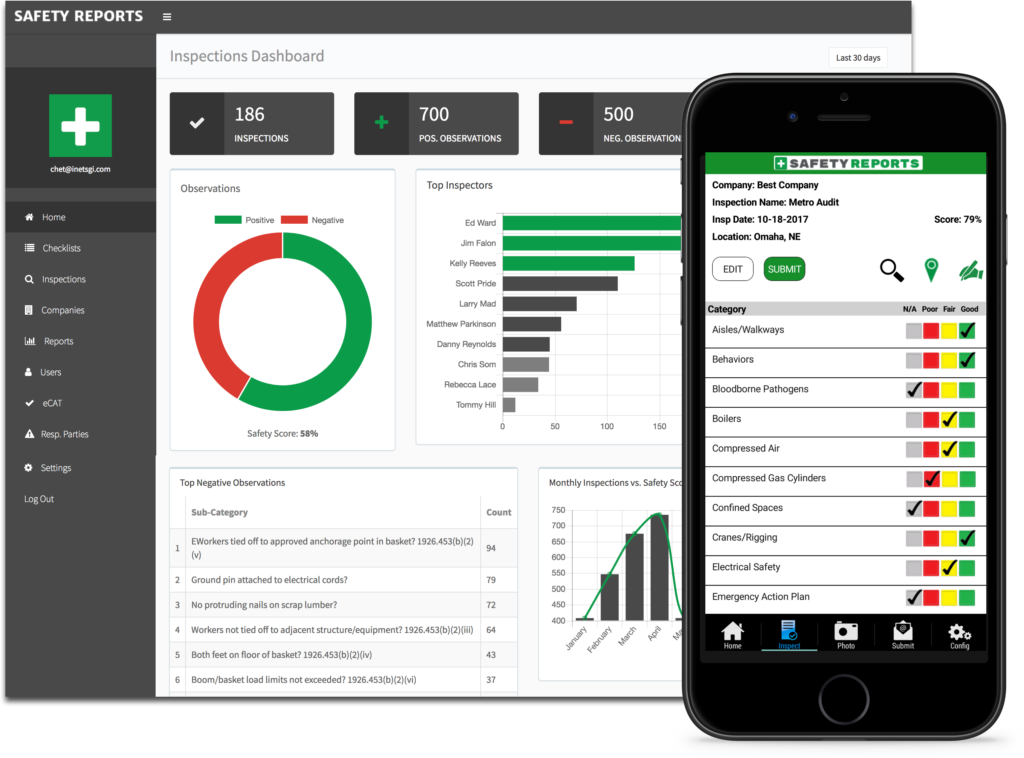 SAVES TIME
Using the Safety-Reports mobile inspection app will cut report writing time significantly! You simply click 'yes' or 'no' on the applicable checklist items and submit your report. Our templates come with pre-loaded observations and recommendations that virtually eliminate report writing time.
SAVES MONEY
The Safety-Reports mobile inspection app helps your organization maintain compliance with applicable safety regulations which greatly reduces the likelihood of receiving a citation. Furthermore, data collected using our app has proven to help 'vacate' or at least reduce the severity of citations.
SAVES LIVES
The simplicity of our mobile app will increase inspection frequency which leads to a safer work site. You'll identify hazards and/or unsafe behaviors in real-time which allows management to take a more proactive approach to preventing accidents or OSHA violations.
Safety-Reports provides a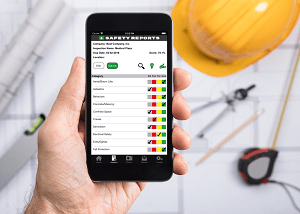 comprehensive solution to your safety inspection needs with an app that's both easy to learn and simple to use! You'll be creating comprehensive reports with ease in no time. With a few simple clicks on your mobile device, you'll generate reports that contain detailed observations and recommendations that not only reference applicable regulatory standards, but also contains a web-link to the standards. Safety-Reports will drastically reduce the amount of time you spend documenting your inspections and make you look like a seasoned safety pro! If you're wondering about service, have no worries. We provide the best service and support in the industry!
Not only do we provide a simple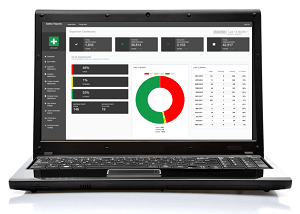 platform to document your safety observations, but we also provide an electronic system to help you document the corrective action taken to address violations. You don't have to be a subscriber to access the electronic corrective action system. Corrective action items are emailed to the intended recipient who simply clicks on a link in the email to view the violation and type in what they did to address the issue. The system includes reminder emails if action is not taken in a timely manner. You sit back and receive reports indicating the number of open, closed or pending items along with the number of days it took to close them out.
Our "Performance Reports" allow
you to quickly and easily trend and analyze inspection data. For example, our "Top 10 Negative Observations" reports help identify areas where further training or oversight is needed. We also provide detailed summary reports allowing you to drill down on the inspection data and pinpoint what issues need to be addressed. Our reports also help identify areas of compliance, which are then used as part of a company's "Safety Recognition Program". All of our reports can be scheduled and will appear in your email inbox weekly, monthly, quarterly or annually. Don't just document your inspections, trend and analyze your data and promote a positive safety climate!