The PrecipAlert service provides rainfall data for the continental United States (CONUS) based upon information generated by the National Weather Service's (NWS) 144 Nexrad radar stations. The radar estimated rainfall is collected continuously and then compiled once an hour to calculate the total hourly rainfall. The rainfall totals then incorporate "ground truthing" using a multi-sensor (radar+gauges) precipitation analyses which refines the radar derived rainfall data using rain gauge measurements from thousands of locations. The resulting rainfall data represents an accurate accounting of rainfall down to a 4 kilometer area (~2.5 x 2.5 miles).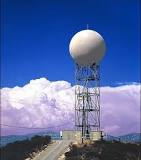 The PrecipAlert service also provides area forecast rainfall amounts based upon model data generated in various cycles daily by the National Weather Service. PrecipAlert utilizes this data (the same data used by NWS forecasters) in order to capture forecasted rainfall amounts down to the GIS level. By monitoring this information for each of your designated locations, PrecipAlert notifies you when the selected thresholds which you determine are reached.
Creating your locations and establishing your alerts is as easy as dropping a pin on a map and selecting your monitor settings. Get started today!
Register for a PrecipAlert Trial
Register today for your free, no obiligation 30-day trial (limited time only). Set up five of your own pinpointed locations to track rainfall and receive rain forecast alerts.
You will see first hand how PrecipAlert can save you time and assist you in managing resources, evaluating job sites and documenting rain events that slow your project or cause you to file reports for stormwater runoff.
Click here to start your free 30-day PrecipAlert Trial today!