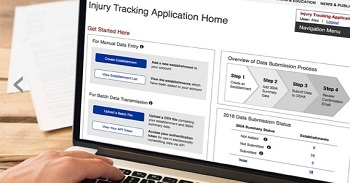 OSHA issued a Notice of Proposed Rulemaking to better protect personally identifiable information or data that could be re-identified with a particular individual by removing provisions of the "Improve Tracking of Workplace Injuries and Illnesses" rule. OSHA believes this proposal maintains safety and health protections for workers, protects privacy, and reduces the burdens of complying with the current rule.
The proposed rule eliminates the requirement to electronically submit information from OSHA Form 300 (Log of Work-Related Injuries and Illnesses), and OSHA Form 301 (Injury and Illness Incident Report) for establishments with 250 or more employees that are currently required to maintain injury and illness records. These establishments would be required to electronically submit information only from OSHA Form 300A (Summary of Work-Related Injuries and Illnesses).
For more information, read the news release.